5 low cost marketing opportunities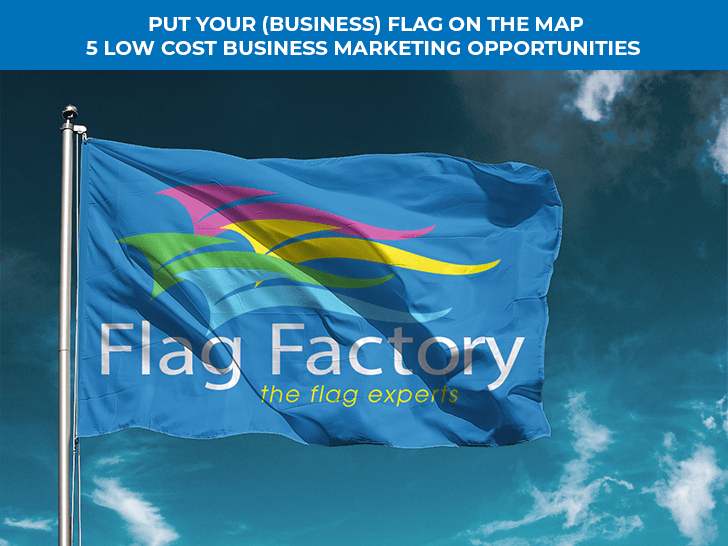 We've highlighted 5 cost-effective marketing opportunities you may have missed for your next event. 
If you're running a business or acting as events manager, you'll know just how important it is to bring together like-minded people, brand-fans and potential customers at an event, function or meet. So it's imperative to put your best foot forward.   
Here are our top cost-effective marketing tips to help you with branding and marketing awareness at your next event!
1. Media Wall 
Want to make your brand the centre of attention? Media walls are designed to be used as backdrops for photos at events. They also provide you with a great opportunity to showcase not only your brand but also your partner brands. Often this is a great way for you to either leverage for marketing space for sponsors or as an add-on to increasing event income by selling ad space. 

Depending on the size requirements of your media wall, these are often a very cheap way to get exposure. If you're looking to fill a huge space using a media wall, other options can be explored such as printed fabric walls, drapes and banners can also fill the needs gap. 
Top tips: hire a photographer, or use a staff member to horde people in front of the media wall to capture photos for future media use!
Request a quote for a media wall here.
2. Corporate flags
Are you aligned with a big event and looking for cheap promotional opportunities? Hand flags and Corporate flags are great for giveaways, goodie-bags or even to use as merchandising to make some money. Keep in mind that unless your brand is big enough or hugely loved, sometimes you might have to play down space used to display your logo. However, there are always opportunities for creative ideas, if you need some help with creative logo placement, speak to our team, we're happy to help! 
Check out Hand flags here and Corporate flags here.
3. Tear-Drop Banners
Often used at the front of an event, they're used for showcasing the business and staying front of mind setting a great first impression these are known as the eye-candy of the flag world. Not only do tear-drop banners look great as a statement piece as they ripple in the wind, they can also be great markers for your business. 
Find out more about tear-drop banners here.
4. Outdoor flags 
Wave that flag! Outdoor flags are big, placed high and can be seen for miles! Outdoor flags are perfect for an all-weather event, made strong and sturdy for high placement to catch the wind and really draw attention to a place or location.
Top tips: Ensure these are tailormade and be sure to consider the dimensions of the flag/s. We can custom make our outdoor flags in any size and triple stitch them for extra strength. 
Find out more about Outdoor flags here. 
5. Pull-up Banners
The must have at any indoor event! Pull-up banners are durable can be detailed to include lots of valuable information for when customers/clients are stationary (think in a line of people). They literally become a reading board for those that are in close proximity to detail the more important information or offers you may have. Best of all, pull-up banners are easily packed away and can be used at your next event.
Top tips: Consider the placement of the pull-up banner, is it at a thoroughfare, or, at the front of a customer line where people are stationary? You've got less than a second to capture an audience's attention if they're moving, so ensure your message is clear and to the point!
Click here for more info on Pull-up Banners.
Our best tips when deciding what's best for your event.
Although cost-effective it's always very important to consider placement and purpose, where's it going and can it be used again? These questions can help you decide on what of the above top 5 options, or combination of options might be best for you at your next event. 
Creating an option for your business which is reusable at your next event is always a great idea.
Need a hand with your next event? Or want to talk to us about media and merchandising opportunities? We'd love to talk with you, so get in touch with our team here.
Find more blogs here and connect with us on social: 
In the meantime, keep waving that Flag! 🚩 
---