Flag Factory Partners with The World's Sport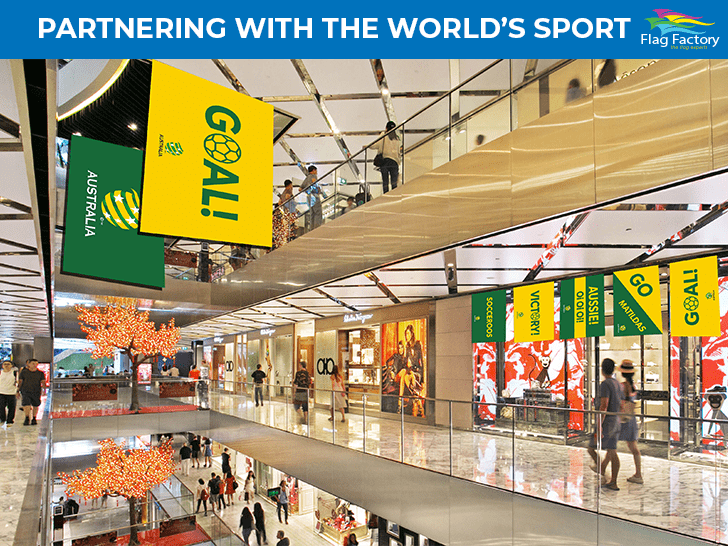 In another bold and exciting move, Flag Factory has partnered up with the Football Federation of Australia (FFA) and secured the contract as the official lead supplier for all things flags for the Australian teams for the upcoming Football World Cup and the Road To Russia!
The new sponsorship sees both the Socceroos and the Matilda's lace up in cohesion with Australia's leading custom flag company, us. 
As we become the official leading supplier of all things Socceroos and Matilda's, we've been busy getting creative and designing all things flags, bunting, marquees and more. 

If you'd like to get yourself some memorabilia, support the Aussie squad, or you'd like to see yourself partnered with the Australian squad for the event which stops the world, speak to us!
You contact a sales representative at sales@flagfactory.com.au where we can assist with brand partnerships and decking out your store, or event with all the latest and greatest official gear.
If you're a retailer and you'd like to discuss merchandising opportunities, please get in contact with us as we'd like to speak with you! 
Find the full Flag Factory Socceroos catalogue here.
Find more blogs here and connect with us on social: Facebook | Linked In
In the meantime, keep waving that Flag! 🚩
---