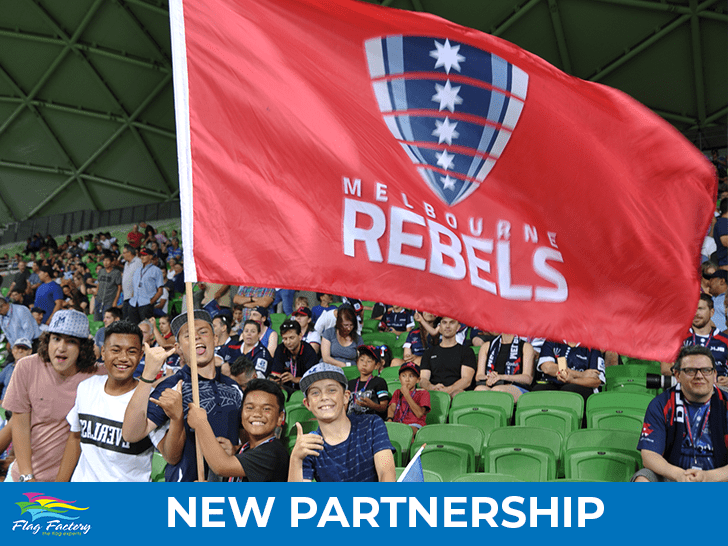 Our latest contract sees us become the official flag partner for the Melbourne Rebels Rugby team! 
As the official partner of the Rebels, we will be designing, producing and manufacturing the custom made flags and banners for the team, including fan merch!
If you'd like to get your hands on some, we'll be putting up links to the gear on our website and social pages soon, so stay tuned!
Looking to make get your own custom flags, media walls, pennants or banners?  From small to large orders we can cater to you! Contact our team to discuss your own custom-made flags and media by emailing us at info@flagfactory.com.au.
Find more blogs here and connect with us on social: 
In the meantime, keep waving that Flag! 🚩