Proudly waving that flag with the NSW Referees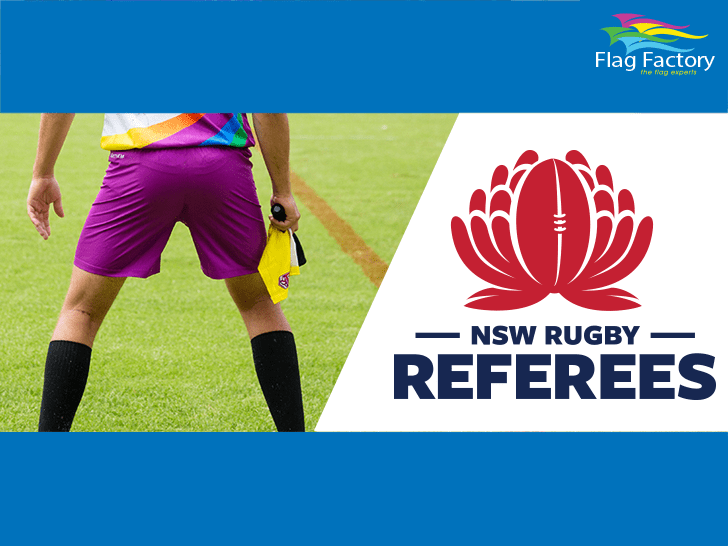 Flag Factory wins another piece of the sporting pie, officially becoming suppliers to the New South Wales Rugby Referees! We'll be producing the official touch judge flags! 

With our wide breadth of products including game flags, fan flags, stadium banners and bunting, all the way through to merchandise sold on site we're capable of taking this new supply deal to the next level. Hopefully, this new supply agreement will see us supplying similar products as has been seen for the North Melbourne Kangaroos!
Remember, if you or your business needs custom flags, bunting, banners or even capes, we can customise to create in any size, shape or design! 
Check out our latest Flag Factory partnership with The Australian Socceroos. See our full product catalogue here. 
Find more blogs here and connect with us on social: 
In the meantime, keep waving that Flag! 🚩
---