Athletes Gel take Flag Factory to the highest point on Earth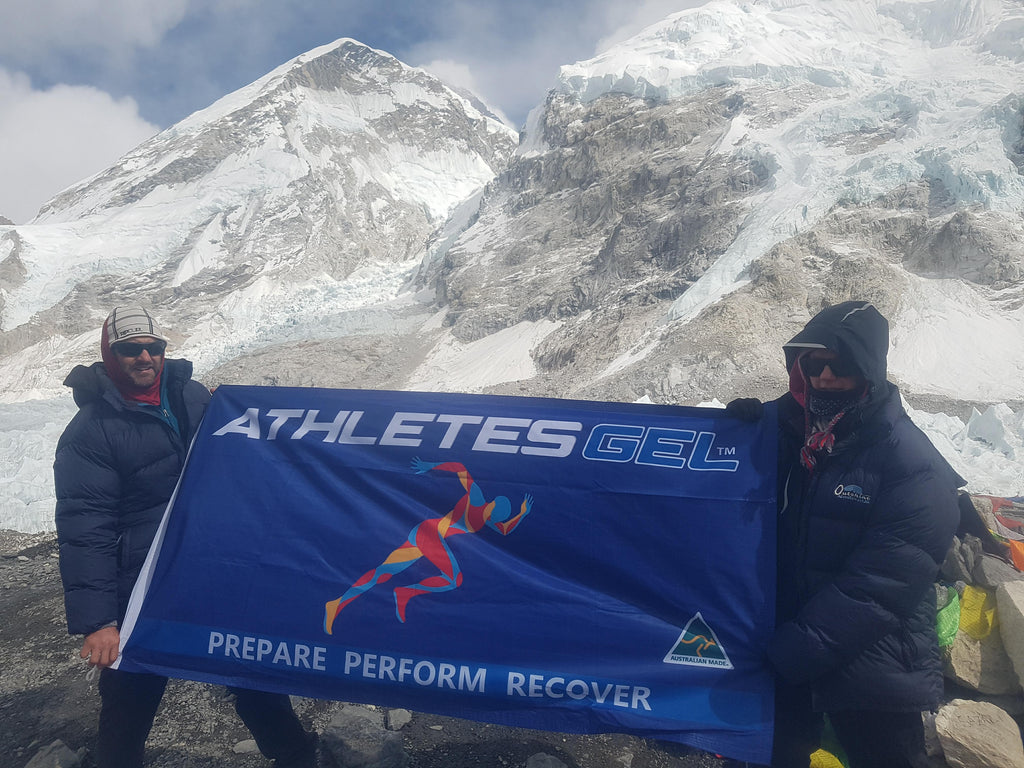 Great News!! Our Athletes Gel Team members Tony and Jeannie Biggs have taken Athletes Gel to Everest Base Camp and Yes, they used Athletes Gel all of the way.
They landed 2 days ago in -18 degree weather conditions. 
It takes 10 days to reach the camp and not all of their party made the 8 hour daily trek and some pulled out along the way.
Tony and Jeannie spent 12 months preparing for the arduous journey are now on their way back down which takes four days- Congrats Champions.
---